16 Dec 2011
AXA Group Relies on Cloud Services Solution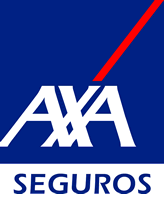 The Website Microsoft.com report lots of case study and customers stories. We will descover in future posts histories of Groupama, ING Benelux, Zurich Services Corportation, but for the moment lets focus on AXA case.
AXA S.A. is a French global insurance group. This company is a conglomerate of independently run businesses, operated according to the laws and regulations of many different countries. The AXA group of companies engage in life, health and other forms of insurance, as well as investment management. The group operates primarily in Western Europe, North America, the Asia Pacific region, and the Middle East.
AXA Seguros, part of AXA Group, decided to implement the Windows Azure platform in a pilot deployment for a new claims-management system. According to Juan Carlos Robles Navarro (Senior Software Engineer at AXA Seguros):
"With other cloud providers, you only get part of the solution, but with Windows Azure, you get the entire infrastructure"
The whole case study is available on Microsoft.com.
| | | | | |
| --- | --- | --- | --- | --- |
| Company | Country | Service | Application | Critical |
| Axa | Spain | Windows Azure | Core Business Process | Yes |