26 Jul 2012
Twitter and the "double-whammy"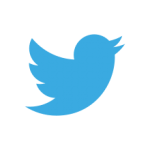 The cause of today's outage came from Twitter data center, designed to be redundant. Outage was the "coincidental" failure of two parallel systems at nearly the same time that make Twitter unavailable for 3 hour for all users.
On the twitter blog, Mazen Rawashdeh VP Engineering, said:
I wish I could say that today's outage could be explained by the Olympics or even a cascading bug. Instead, it was due to this infrastructural double-whammy. We are investing aggressively in our systems to avoid this situation in the future.
| | | | |
| --- | --- | --- | --- |
| Date | Service | Duration | Critical Data Lost |
| 2012-07-26 | Twitter | 3 hours | No |