29 Feb 2012
Whole Armenia without access to the Internet for half a day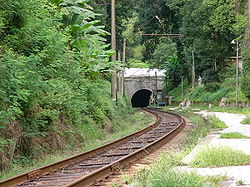 On March 28, 2011, a 75-year-old Georgian woman shut down the Internet in neighboring Armenia for more than 12 hours. In facts, she was looking for copper near the village of Ksani and damaged fiber optic cable owned by Georgian Railway Telecom company.
According to News.az, almost all Armenia was left without internet and some areas of Azerbaijan were also affected. On Bloomberg.com, we learn that Georgian Railway Telecom LLC spokesman Giorgi Ionatamishvili said that "the cable belonged to the company and customers suffered massive and catastrophic damage. The information is available on PCMag website or Theguardian.
A spokeswoman for the country's largest Internet service-provider Armentel, Anush Begloyan, said "the incident forces our company to think about diversifying our channels." according to Mb.com.
| | | | |
| --- | --- | --- | --- |
| Date | Country | Nature | Consequence |
| 2011-03-28 | Armenia | Accident | All of Armenia offline for about 12 hours |