1 Dec 2011
Egypt: Internet shut down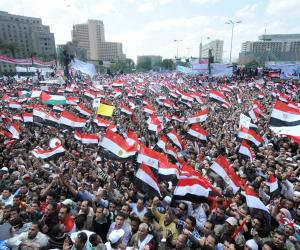 As we saw during the Arab Spring, some governement shut down internet access and one of them is Egypt. In fact, activists have relied on the internet, especially social media services like Twitter and Facebook to organise their protests. A page on Facebook listed more than 30 mosques and churches where protesters were expected gather. They created group telling:
"Egypt's Muslims and Christians will go out to fight against corruption, unemployment and oppression and absence of freedom."
We can see on BGPmon.net that 88% of internet  access was successfully shut down in Egypt. We can also see on this website the number of network decreasing at 02:00.
The Telegraph report that all internet access in Egypt is cut off as the government battles to contain the street protests that threaten to topple President Hosni Mubarak.
| | | | |
| --- | --- | --- | --- |
| Date | Country | Nature | Consequence |
| 2011-01-27 | Egypt | Political | Internet shut down |