5 Dec 2011
Renault Benelux deployed CRM solutions of SalesForce.com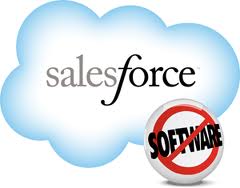 Salesorce.com count 47.700+ CRM clients in the world and is the leader of profesional services on demand as SaaS (Software-as-a-Service) and PaaS (Platform-as-a-Service). Renault Benelux deployed the CRM solution of SalesForce.com beside hundred of users in the commercial teams. The project of CRM cover the whole relations of the enterprise with the clients. It's integrated to all others management software with commercial data.
The SalesForce.com CRM able all the Renault commercial representative to have at his disposal all informations he need to optimize clients relation.
On the SalesForce.com website, they inform future consumers:
Salesforce.com ensures that your customer data is protected with physical security, data encryption, user authentication, application security, and more. Using the latest firewall protection, intrusion detection systems, and proprietary security products, salesforce.com gives you the peace of mind that only a world-class security infrastructure can provide.
| | | | | |
| --- | --- | --- | --- | --- |
| Company | Country | Service | Application | Critical |
| Renault Benelux | Belgium | SalesForce | CRM | Yes |